Dogs, Friends, and Late Night Bus Rides #NicGoesToTokyo
Perhaps one of the most bittersweet time during our trip, our last day in Tokyo 😔 To be honest me and Ken did not make any plans for this day, except for the fact that we'll be meeting my childhood friend in Shinjuku for a dinner that night.
After checking out from our hostel,
&And Hostel Minamisenju
were nice enough to let us park our luggage while we spend the day out and about in Tokyo. Thanks for that
&And Hostel
♡ YUDABEST!
Since it's our last day in Tokyo, we decided to do some last minute sight seeing of famous places you can only see in Tokyo, and one of them is...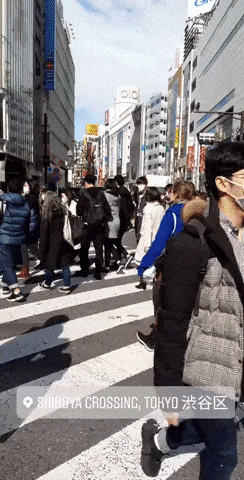 ... where you'll see this:
Sure, I have had a photo with Hachiko before already:
But whatever, I am a sucker for touristy stuff!
IDK But I look like homeless here 🤷
After grabbing some lunch at a nearby Matsuya,
Ken's gout started acting up which prompted him to go back to the hostel to rest
ayaw nya mag Starbucks that time, ewan ko din baket.
As for me, I proceed on running around Shibuya looking for some shoes in Esperanza...
Lo and behold, they're on sale for ¥ 3000! But sadly, I got such huge feet, they don't have my size anymore! I have read a lot of amazing reviews about this brand, and how comfy they are- yes, even in heels form! *sigh* bawi nalang next visit... ayiiiiiieeee, babalik!
Aside from
Esperanza,
I also checked out some shops in
Shibuya 101
to see if I could shop for some clothes that are also work-appropriate. Unfortunately clothes are SOOOOO expensive here, and so tiny! HAHAHAH! I think those cute skirts I saw in a store would only fit one thigh 🙃
After checking out shops, I decided to head over somewhere else instead and wander for 20 minutes before I go to my 2nd destination.
Such Fab, much WOW!
After just going with the flow of the people in Shibuya, admiring Japanese women in their chicest outfits, mindlessly walking around not caring where I'll end up, I take a one last look at Shibuya and vowed to come back as soon as I could, before heading to
Sekaido
in Shinjuku.
Photo taken during my visit in 2018, got lazy to take a photo last Feb hahahuhuhu.
Just a recap,
Sekaido is art heaven in Tokyo
(Yup, in Tokyo, not in whole of Japan, because there's also art heaven in Fukuoka! You can check it
HERE
). Here you can buy whatever art materials your heart desires, for more details on what can you expect when you visit this store, check out my post
HERE
! Did some last minute shopping, particularly for my side hustle,
Nicoco's Pasabuys,
but I also managed to nab a new set of watercolors that are discounted ✌ Will probably do a blogpost about it
pag sinipag.
After throwing some of my yens at Sekaido, I decided to head back to the hostel and meet with Ken. At 7 P.M. we have a dinner with my childhood friend, Nico in Shinjuku, so we better gather our stuff, and bid goodbye to &And Hostel Minamisenju.
I just remember during my alone time in Shibuya and Shinjuku, I didn't have internet access and depend solely on my shitty memory. I know, too bold and foolish of me, but hey I have come back here in Manila to tell the tale! Hahahah! The key is to camp at the nearest Lawson or 7Eleven and connect to the wifi hahahaha! Or do it as I did by bringing a Tokyo Metro Map with me at all times, just in case my memory failed me. Ayiiie.
200 meters away from the hostel and 100 meters away from the station it started to rain, HARD! HAHAHA! We were soaking wet by the time we reached the station, and what's worse it was 8° Celsius that time!
To distract myself from the impending hypothermia (OA HAHAHAHA), I focus on praising myself for a job well done on my nails hahahah! While I was at Shibuya 101 earlier that day I actually decided to paint my nails using the testers of nail polishes in Innisfree 🍃 HAHAHA! I know, ang squammy lang.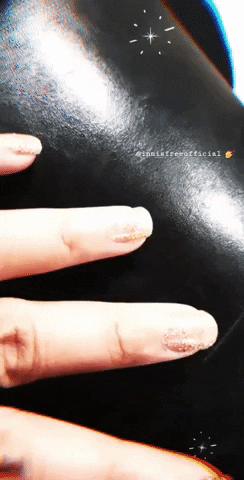 IDK but at that time there was a small rally in Shinjuku station 🤷
What I miss the most about Japan is the convenience of travelling anywhere in that country. Despite 2 over-packed luggages in tow, we did not feel hassled because it's simple easy to go to one place to another. We had 2 train rides from Minamisenju to Shinjuku and it took us less than 30 minutes!
Oh, Philippines, when are you going to keep up?
Prior to arriving here in Shinjuku, me and my friend Nico were chatting on where is the best place to meet and have dinner.
At first we were thinking of Sushi, however the one that he prefers is a bit of a stretch away from Shinjuku station, and at that time as much as possible we opt somewhere near Shinjuku station so it's easier for us to go to the bus station and board for Kyoto
. After a couple of suggestions, from
Ichiran, Santouka,
and even
Famima
hahaha, we ended up with
Katsukura in Takashimaya
, which is a stone's throw away from Shinjuku Station, and Hilton Shinjuku (where Nico is staying).
Let's just say
I am currently missing that glorious pork cutlet meal with unlimited shredded cabbage and rice paired with a cheeky pint of Highball
🙁 I was expecting food in Katsukura will be expensive, given that it's inside the swanky mall that is Takashimaya, but in fairness the price is reasonable. I think for my whole meal + the drink I spent around
¥ 2,500,
which is a good deal given that usually food in restaurants in swanky malls tend to be pricier
. Also, their staff are really nice 👌
Sorry ladies, unfortunately may jowa nya sya hahaha!
I reeeeeally enjoyed our last day in Tokyo, because I was able to walk around on my own, shop, eat good food, people-watch, and spent it with great company 😼 Oh I'm definitely looking forward to going back hopefully next year! I have yet to conquer Tokyo Disneyland, Golden Gai, and basically all the locations in my favorite Japanese TV Shows, Tokyo Girl, and Followers 💓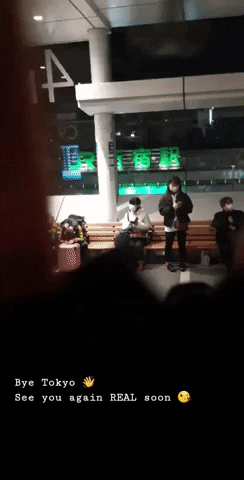 And now we'll proceed on the Kyoto/ Osaka blogs 😉
LOVE ALWAYS,
NICOLE 🤍♡
P.S.
Look at how he struggled on inflating the inflatable neck pillow 🙃